Kimberleigh Weiss-Lewit, MA,CBS,CD/CDT(BAI),RYT 500
I look forward to connecting with you! As a long-time La Leche League volunteer, I have worked with breastfeeding mothers and babies in Westchester, New York, Northern New Jersey and at Rikers Island Jail. I have additional lactation training and work as an independent Certified Breastfeeding Specialist and as a Lactation Specialist at CarePoint Health. I became a certified birth doula, certified birth doula trainer and a trained postpartum doula with Birth Arts International under the guidance of Beth Goldberg, CPM and Demetria Clark.
After receiving my 200 hr Yoga Alliance Registration from Lotus Gardens and my 500 hr Registration from Laughing Lotus, I gained my prenatal certification with Yoga Haven with additional prenatal training with MA Yoga in New York City. I spent years on the teaching staff of Devotion Yoga in Hoboken, New Jersey, where I taught prenatal and parent/child yoga, lead workshops and offered teacher training. I am proud to be a member of the Hudson Yoga Project teacher training team as the prenatal yoga teacher trainer and maintain a weekly prenatal yoga class at the studio. Time and time again, the practice of yoga has inspired me, given me respite from stress and helped strengthen and heal my body. It is my sincere desire to share those benefits with my students and guide them to discover their own practice--a practice that will serve them through pregnancy, birth and beyond!
I am honored to serve pregnant and parenting people at Rikers Island Jail in NYC with Liberation Prison Yoga. I spent several years on the board of LPY, as a Program Director and as a teacher trainer and continue to develop curriculum for LPY and for other organization's and teachers looking to incorporate trauma-informed prenatal yoga into their work.
My bachelor's degree is in theater from Connecticut College and I hold an MA in Applied Psychology/Drama Therapy from New York University. I have completed advanced training in Perinatal Mood & Anxiety Disorders from the Seleni Institute. My husband, Chris, and I live in Weehawken, NJ with our three children.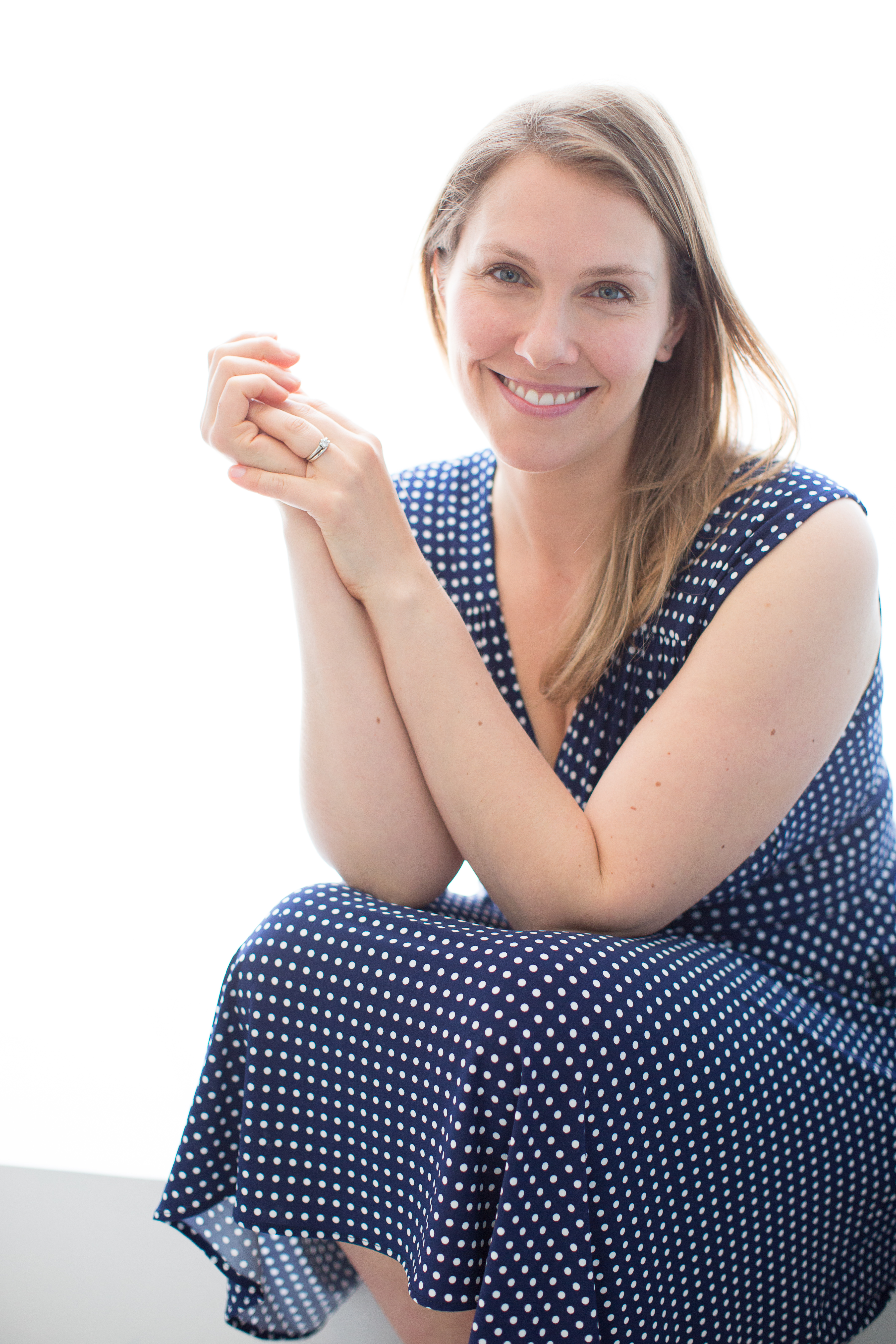 What to hear more about my experience and approach?
I am honored to have been interviewed by Kathleen Kraft for YogaCityNYC for their Meet the Teach series.